Super Smash Ponies
May 21
Anonymous asked: I know I asked this before, but if I ask here I might actually get a response. Since you are making the game on GameMaker Studio, is it possible to publish it to the Steam Workshop when you're finished? I've seen a couple of pony games there so you don't need to worry about that.
A definite answer cannot be given at this time. We have to check if there are any filetypes that are not restricted such as needed .dlls or other files. Not to mention details regarding copyright, because copyright is such a grey area…

As of now there are no plans to put this game on Steam Workshop. 
May 18
Anonymous asked: Wow no one gives this project anymore attention. You guys working characters right now? Stages? Music? Anyone you say would please me.
We have our reasons for keeping low, if you recall. We'll let you know when our next character is done!
But to compromise, well…
shhh.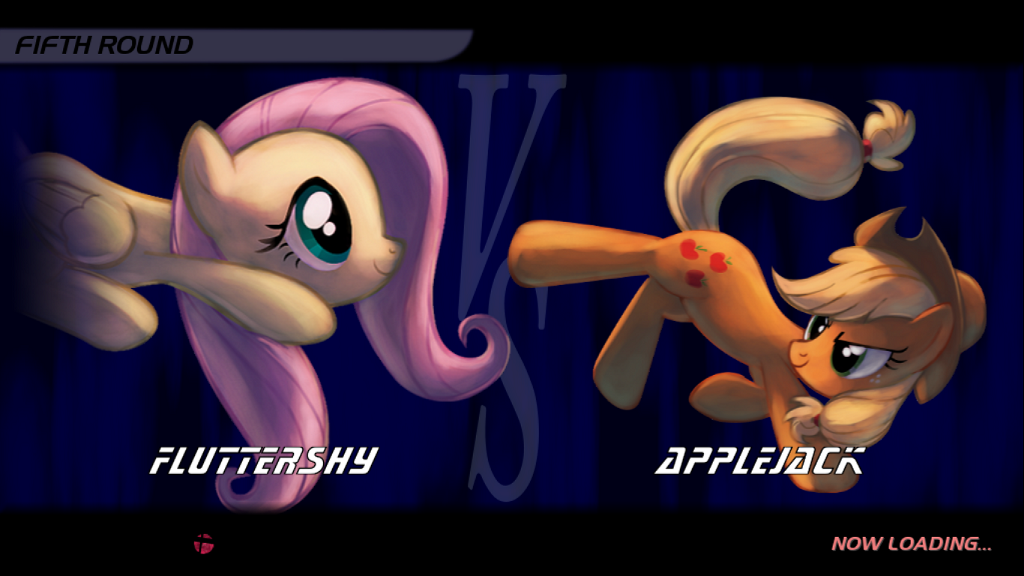 and also shhh.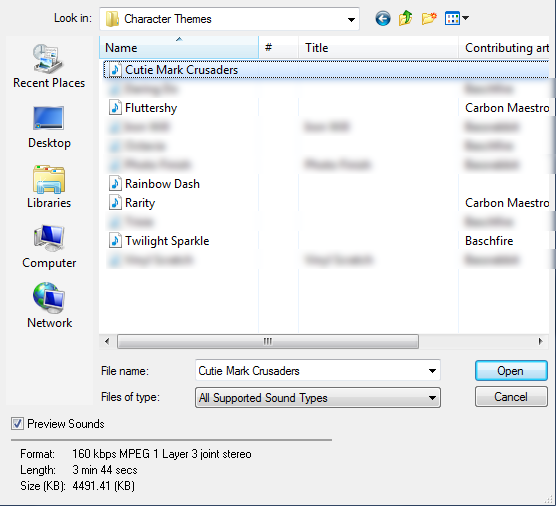 Stages done: 6.

We thank you for continued patience.
 
Apr 05
ask-red-star asked: Instead of that April Fools build you should have given us the Desktop Pony build. It would be so much more funny and would us all feel good. Zilven if you haven't already dumped the old thing, PLEASE give it to us!
No. Good things come to those who wait.
Apr 01
First Release of the Game!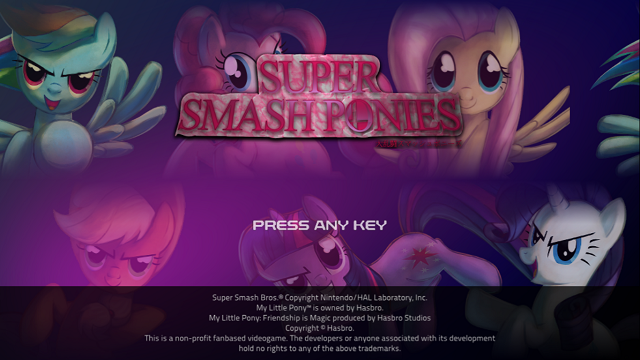 After all the days of sweat, blood, labor, and tears, Super Smash Ponies finally releases it's first build. This build comes with 5 multiplayer stages, all mane six characters, and a bonus Adventure Mode level for you to try out.
All the previous features posted on this website are integrated in this first release, so we hope you will be able to enjoy it. Unfortunately, we still need time to port this to Mac OS X so please be patient with us a little further.
Until then, here is the link to a PC build.
Thank you for sticking with us on our long journey, and we hope you enjoy the end product of our works.
Happy Smashing!
Mar 22
enrique262 asked: Since the mane6 game won't have anything to do with ponies anymore (given how it went full petting farm), do you think you guys are up to the challenge to become THE defining pony fighting game, or THE pony game?
Uhh

uhhhhhhhhhhhhhhhhhhhhhhhhhhhhhhhhhhhhh

o_o; 
Yes.
Mar 21
Anonymous asked: Are you gonna change Twilight around because of her new transformation? Or are you perhaps thinking on the lines of something else, say an alt or completely separate character? Personally I could see Twilight and Princess Twilight being pretty different.
We'll reveal that to you near release.
Anonymous asked: Have you ever thought of maybe having someone like rainbowcrash88 (one of the musicians for Fighting is Magic) come onboard and help out the cause?
You mean a competent musician? We have plenty of those.
Mar 04
Congrats to Dream0rDie, winner of the shading contest!
Find out more on our website.
Mar 03
Anonymous asked: I haven't seen anything new from baschfire. Is he still part of the team?
Basch is currently under the status of "Past Contributor."
Feb 09
The Twilight Shading contest deadline has been pushed back to February 15th. Good luck to all!